Home
News Release and Events
APEC CTF HONORED AS SPEAKER AT XIII ANNUAL INTERNATIONAL ACADEMIC CONFERENCE
APEC CTF HONORED AS SPEAKER AT XIII ANNUAL INTERNATIONAL ACADEMIC CONFERENCE
admin apecctf
·
1 min read
---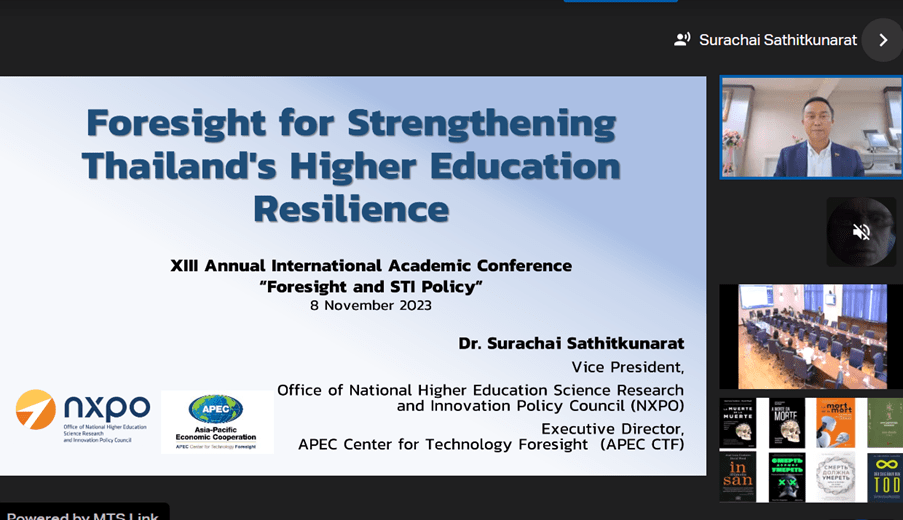 In the XIII Annual International Academic Conference on "Foresight and STI Policy," APEC Center for Technology Foresight (APEC CTF)'s distinguished representative, Dr. Surachai Sathitkunarat, Executive Director of APEC CTF and Vice President of NXPO, took the stage into the realm of foresight studies. The session, focused on "New Methods and Best Practices of Foresight Studies," held on 9 November 2023, Moscow, Russia.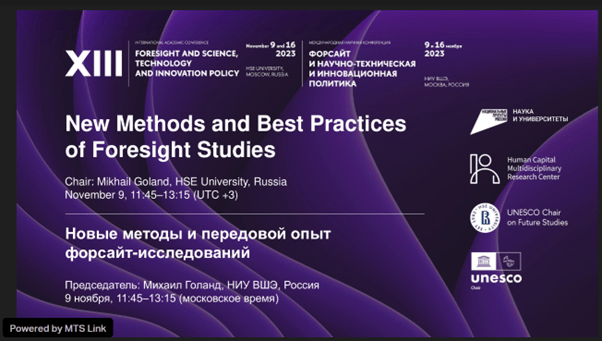 Dr. Surachai's insightful presentation on "Foresight for Strengthening Thailand's Higher Education Resilience.", underscored the growing recognition of foresight's role in shaping strategies for the development of higher education. The presentation centered around a compelling case study, highlighting the imperative need for established universities to adapt in response to the dynamic drivers of the modern world.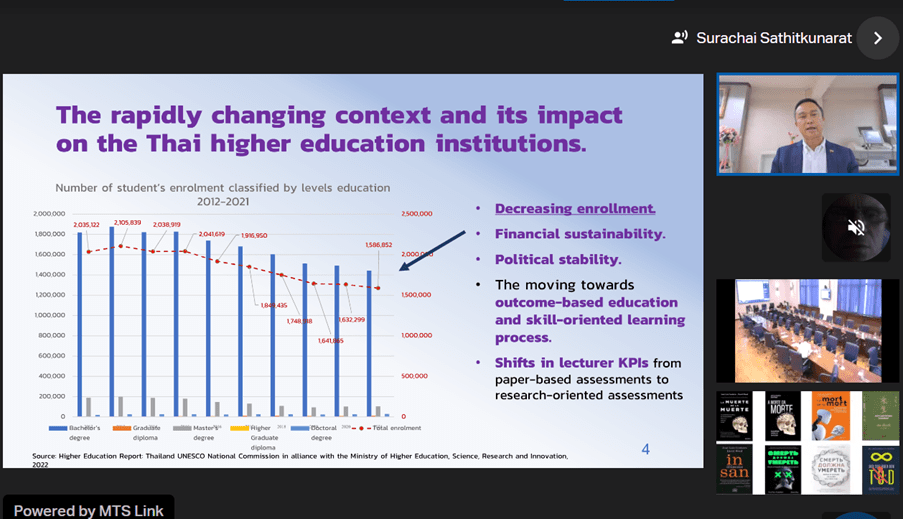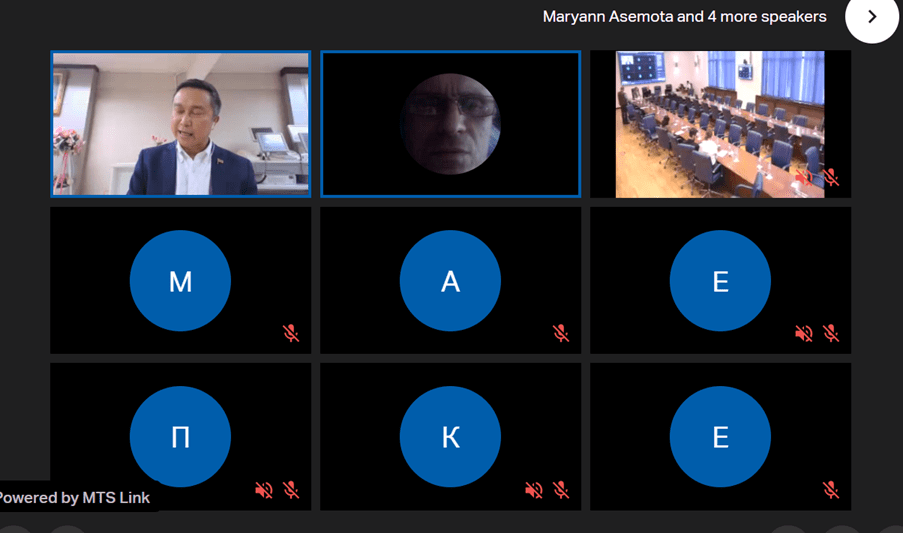 A key highlight of the presentation was the emphasis on Causal Layer Analysis (CLA) and scenario planning as primary tools. These methodologies were showcased as instrumental in extracting insights from stakeholders and analyzing them as crucial inputs for strategic development over the next decade.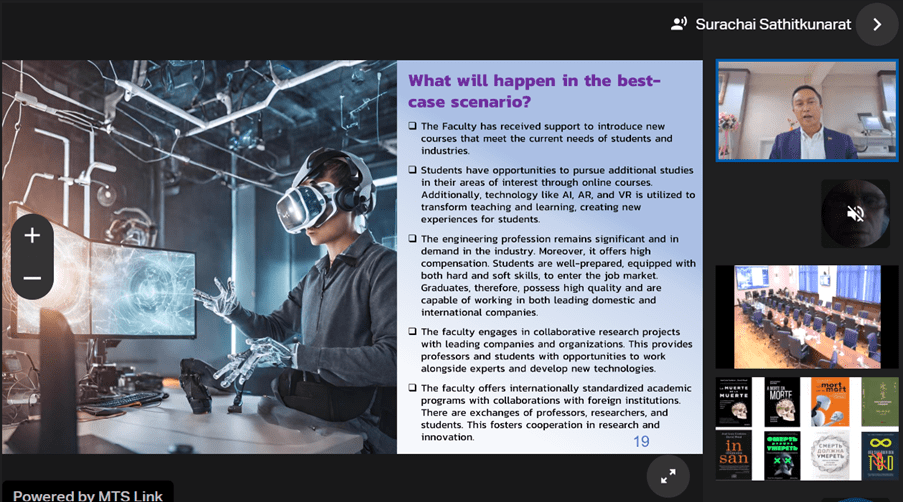 Having been a recurrent speaker over the years, Dr. Surachai has become a prominent voice in sharing the APEC perspective and Thailand's experiences in the realm of foresight. Despite the virtual format of the presentation, the agenda and summary are available on the conference's website.
Srichattra Chaivongvilan – Correspondant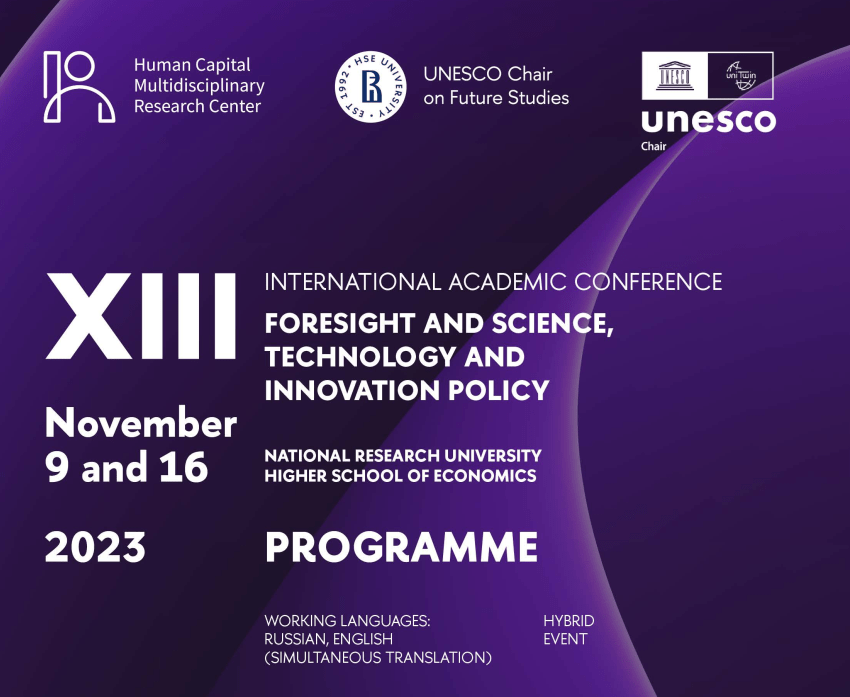 Back